This group of colored in drawings are from the
Color While You Wait Collection
With the addition of
'Myndlspyll'
The name Myndlspyll is a word play of 'Mind Spill'.
The colored version, titled
Myndlspyll Pour
is approximately 14" x 11",
was done with permanent markers
and took three months to complete.
________________________________________
The marker strokes of color give the piece a delightfully textured look
(These two orchid designs colored by Joni Dobson)
The same technique was used on both of these designs.
Lines were drawn within each color-in area to the shape of that area, then lines of a different color were drawn bewteen the original lines, creating a textured appearance.
These are approximately ten inches across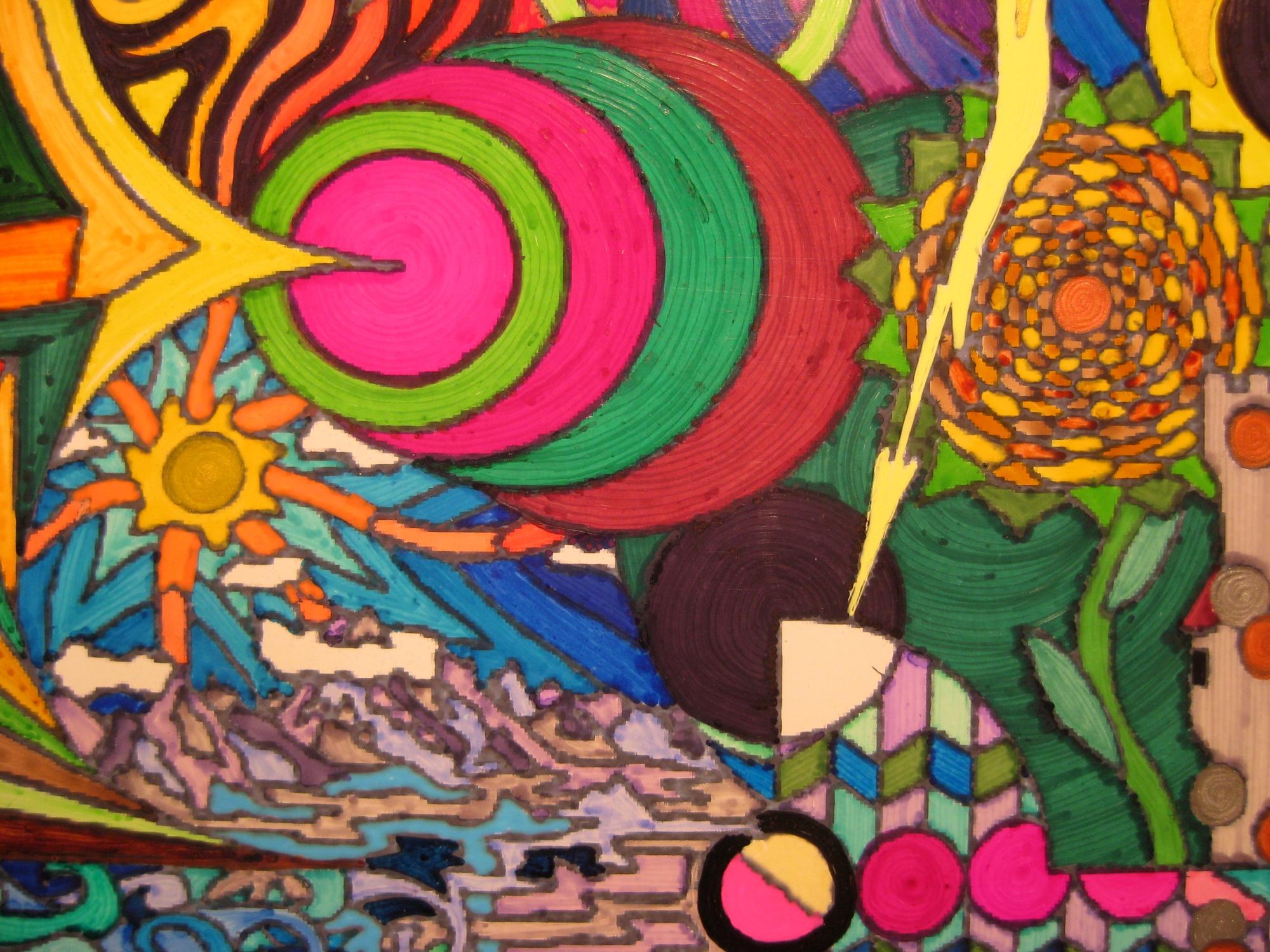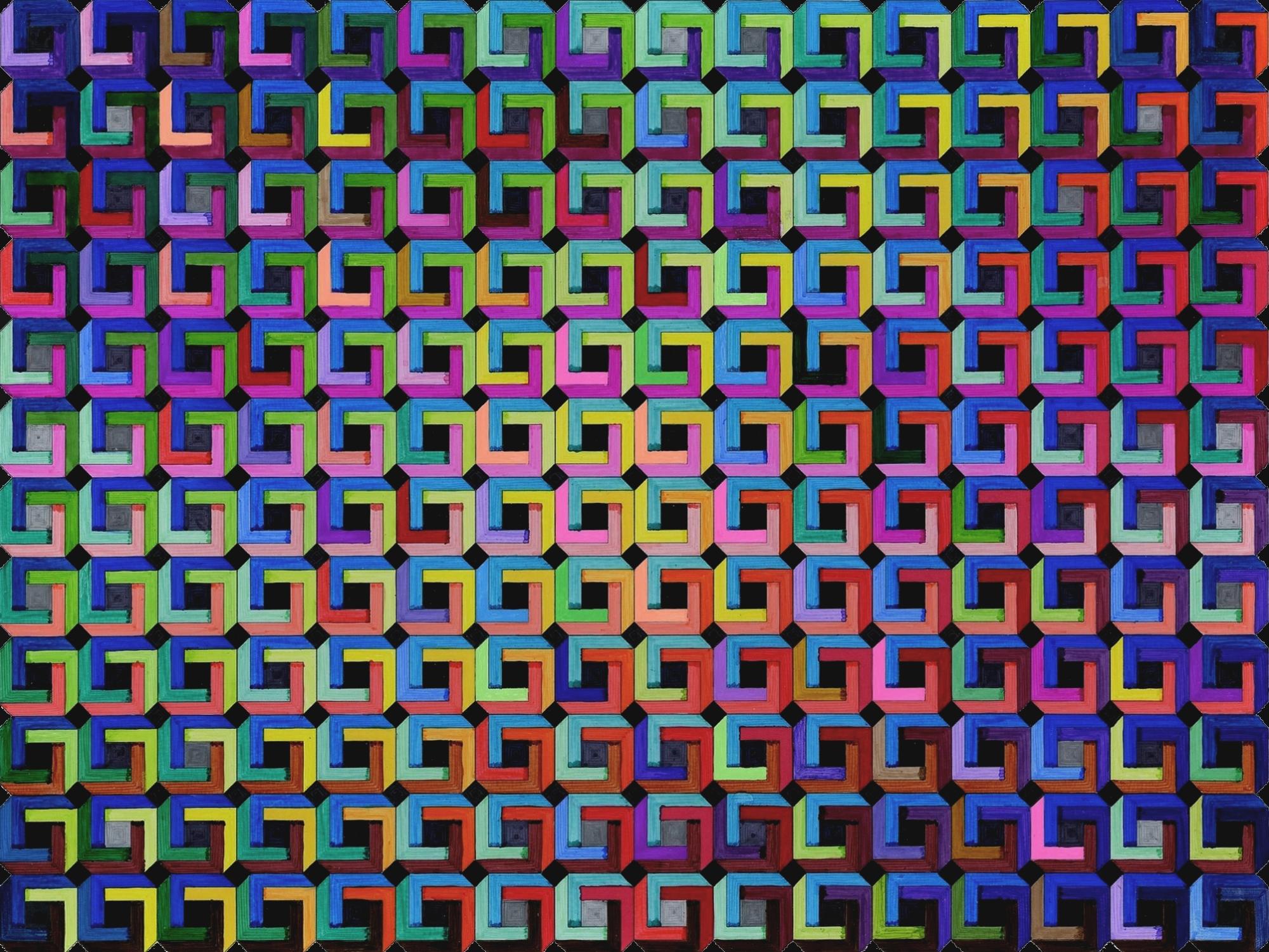 Linear Interlock was colored in on the a computer with the standard Microsoft Paint Program